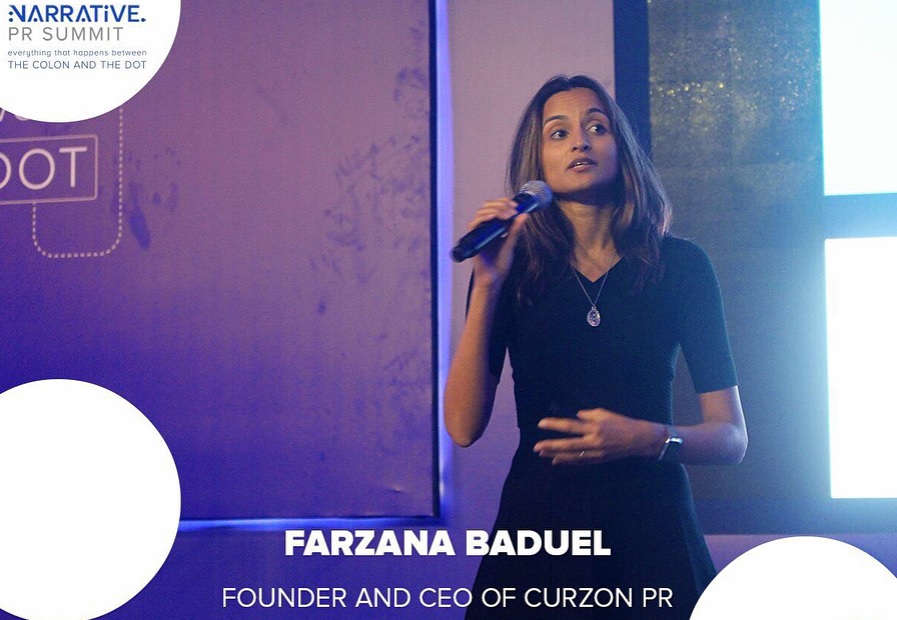 How The Middle East Is Rebuilding Its Image Through Nation Branding.
Tuesday 17th October | Farzana Baduel speaks at Four Seasons Nile Plaza Hotel Cairo
As part of the Narrative PR Summit, Farzana Baduel, CEO of Curzon PR speaks on: How The Middle East Is Rebuilding Its Image Through Nation Branding.
The Narrative PR Summit is the first conference of its kind to take place in Egypt; a conference with an in-depth understanding of the Middle Eastern market provided by the industry's key experts and opinion leaders. The 2017 summit was the 2nd edition held at the Four Seasons in Cairo, Egypt which saw 700 delegates from Egypt, Gulf Arab states and North Africa focused on exploring the notion of Nation Branding with a deeper perspective.
Nation branding serves the imperative purpose to fundamentally attract investment, advance exports, drive tourism and engage a global network of talent. Clichés and stereotypes can have a deep impact and influence our perceptions of a country; either positively or negatively – therefore managing a nation's identity and positioning it as prosperous, respected, credible and economically thriving is key for long-term success and growth. According to the Soft Power 30 index – the world's most comprehensive comparative assessment of global soft power which combines objective data and international polling to define what Professor Nye has described as "the clearest picture of global soft power to date" – The United Kingdom and the USA rank among the 5 top soft power heavyweights in the world.
The Middle East is lacking on the list – meaning it has huge potential for nation branding. It starts with demystifying the current perceptions the Western world have – which the Middle East is proactively addressing. Today we see an era of evolution, of the region reverting back to the beauty of art to positively influence. This radical departure from hard-power Islamic State fundamentalism toward a post-Enlightened soft power and more peaceful region is what should be captured and harnessed through the power of nation branding – and translated into global coverage for the world to experience.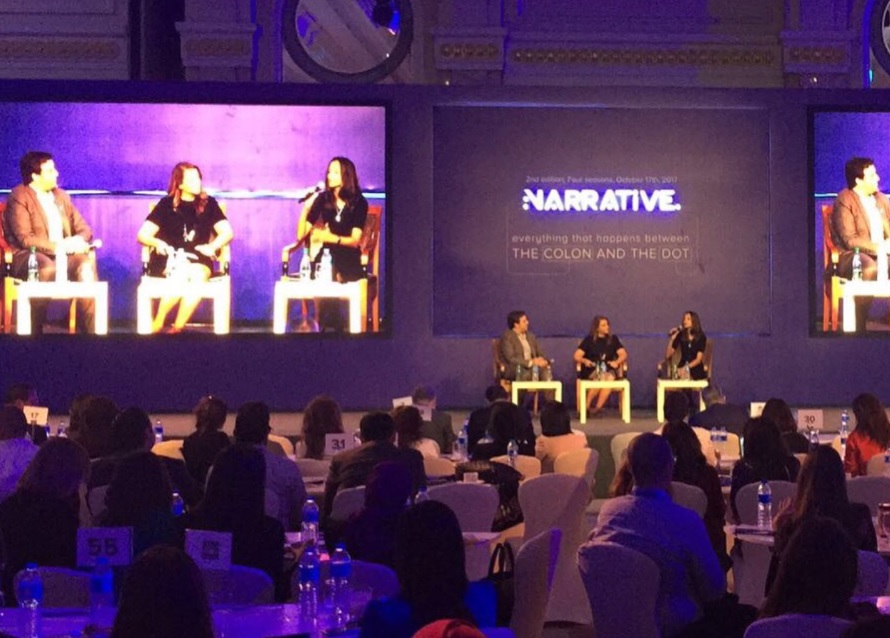 Farzana discussed one fascinating example of soft power initiatives and modern art as a CIA 'weapon'. Allegations of the CIA funding American artists such as Jackson Pollock during the Cold War with Russia in the 1950s to bolster their cultural assets and use them as a means of influence and propaganda is controversially arousing. Why did the CIA support them? An article featured on The Independent explains: "Because in the propaganda war with the Soviet Union, this new artistic movement could be held up as proof of the creativity, the intellectual freedom, and the cultural power of the US. Russian art, strapped into the communist ideological straitjacket, could not compete."The BBC also explored this: http://www.bbc.com/culture/story/20161004-was-modern-art-a-weapon-of-the-cia"
Expert commentary at the Conference was also provided by:
Jason MacKenzie: CIPR President
Alex Malouf: Chairman Of The International Association Of Business Communication
Patrick Jephson: Princess Diana's Former Private Secretary & Chief Of Staff
Sunil John: Founder & CEO Asda'a Burson Marsteller
Hany Mahmoud: Chairman Of Vodafone Egypt
Ghada Makady: Regional Director Of Public Affairs & Communications, Coca Cola
Yasser Abdul Malak: Chairman And Ceo Nestlé North East Africa Region