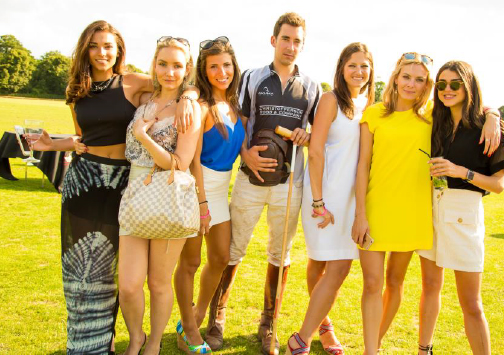 Exclusive dating app and platform The Inner Circle, has made the controversial decision to ban female applicants for one month, to improve the ratio of males to females.
The Inner Circle's London user base has the widest gender gap in comparison to Amsterdam, Barcelona and Paris. Only 37% of the 18,000 members are male, against an astounding figure of 63% females, bucking the trend and common belief that dating apps are male dominant. The month-long ban will occur from 03 September until 02 October 2015 in order to restore parity in
numbers.
Women in professional careers are currently applying in bulk due to the quality of male users and because of the trustworthy environment that The Inner Circle provides. This ban will provide London's high-flying males a chance to enter a dating community filled to the brim with successful and driven females.
CEO David Vermeulen says: "We feel this peculiar imbalance has occurred because of our strict curation. The Inner Circle plays host to males who are professional, young and successful which explains the soaring female user figure. I never expected that London would follow NYC. Every applicant has to be vetted and approved by a member of The Inner Circle which explains the global waiting list of 90,000, with 25,000 currently on the waiting list in the United Kingdom.
The Inner Circle is available online and through a dedicated app on iPhone, Apple Watch and Android.
www.theinnercircle.co
Notes for Editors:
About The Inner Circle
The Inner Circle is an exclusive dating website aimed at successful, attractive and ambitious singles with over 18,000 members in London and over 70,000 internationally. The Inner Circle has networks in Amsterdam, Barcelona, London, Milan, Paris and Stockholm and hosts exclusive parties at glamorous locations worldwide.
The Inner Circle is one of the most exclusive dating platforms to arrive on the London dating scene. The website and app caters to some of the capital's most successful and high flying singles. The Inner Circle is a vibrant network for like-minded individuals and hosts a high end, exclusive community with an impressive following of up-and-coming and driven professionals.
The Inner Circle won the below awards at the 2014 UK Dating Awards:
– Best Newcomer Website 2014
– Best London Dating Event 2014
www.theinnercircle.co
For interview requests, high-resolution images and further information please contact:
Donnay Clancy | t: +44 (0) 20 3637 4830 | e: donnay@curzonpr.com | w: curzonpr.com